2005 Pioneer by Fleetwood Toy Hauler Camper
$10,800 due to pending divorce this is not available at this time to sell. It is available to be seen.
2005 Pioneer by Fleetwood Toy Hauler Camper is 34' 9" has a wall to devide the living area from the 10' garage. Living area and garage each have entrance doors. Full drop down ramp rear door in garage. Bumper pull with heaviest hitch with weight distribution anti sway. Everything in the camper works well. The camper is in excellent shape for its age and only has very minor cosmetic damage on exterior. The inside vinyl cracked this last winter due to the extreme temperatures and the age of the vinyl. I plan to replace it with better flooring or will reduce the price if buyer wants to replace themselves. There are no leaks in this camper. The bedroom is in the front of the camper with a queen bed. I made a closet over the foot of the bed as there wasn't enough room to store clothes for me. The bathroom has a tub/shower combo and toilet, with the sink in the hallway. In the kitchen is a double sink with counter top space and cabinets above, stove, fridge, table (makes into bed) couch (makes into bed). Under the seats for the table and couch are lots of storage. There is an abundance of cabinet storage in the living area of the camper with more above the cabinets. Triple axils to make this a dream camper. The garage is 10' long and has the same vinyl flooring as the rest of the camper. The tires are all replaced since I have owned this camper. This camper was easy to pull and served me well until I purchased a much larger 5th wheel camper so it is no longer needed. F250 in picture is sold. Please feel free to contact me to set up a time to see it.
Rhonda 319-560-8189 talk/text or email rhonda@midwestdream.com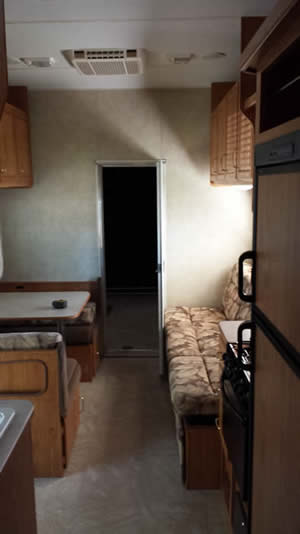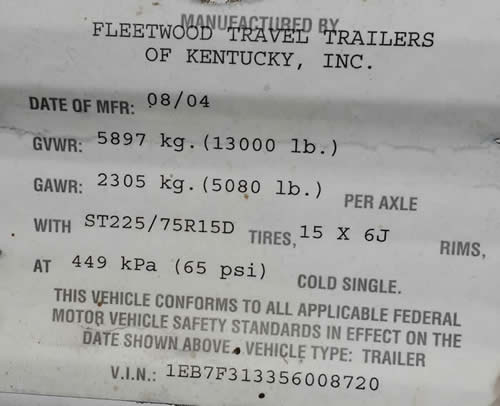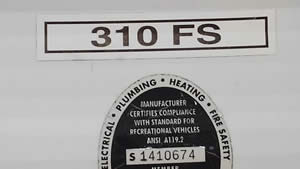 If you want to take a tour with facetime just call my number and if I am able to go out to the camper I will switch it to facetime so you may see it live.