Video, pictures and live video's are done very regularly on FaceBook under Rhonda Chesley Grimm or Midwest Dream Show & Hunting Weimaraner's & Vizsla's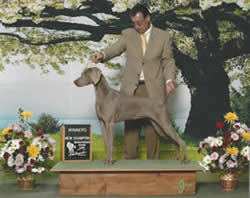 John finished Bella at this show.
John handled Bella for a Major win. We lost John in March 2020. He was a very specail gentle handler that brought out the best of my dogs.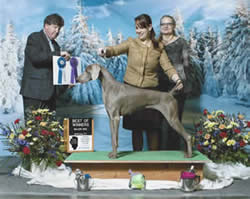 Danielle handled Bella for a Major win at a Weimaraner Specialty.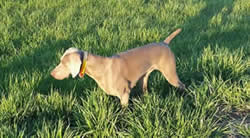 Bella on point. She passed her Junior Hunter title in four runs. She has a wonderful natural drive for birds with a great point.
Bella as a young girl.